The Many Locations...
Click the 'hotspots' on the map and get information on that location: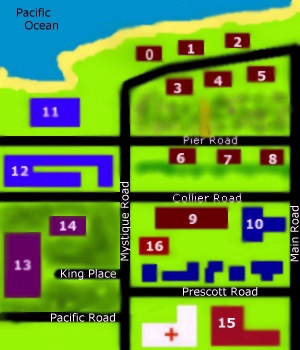 OTHER TIDBITS
Town Q&A...
Questions asked about the town of Presence.

Natural Exposure: The Website
STILL IN DEVELOPMENT:
A realistic business site with a look at the products and services Natural Exposure offers. (Storyline tie-in.)

History:
STILL IN DEVELOPMENT:
An look at the town's history.